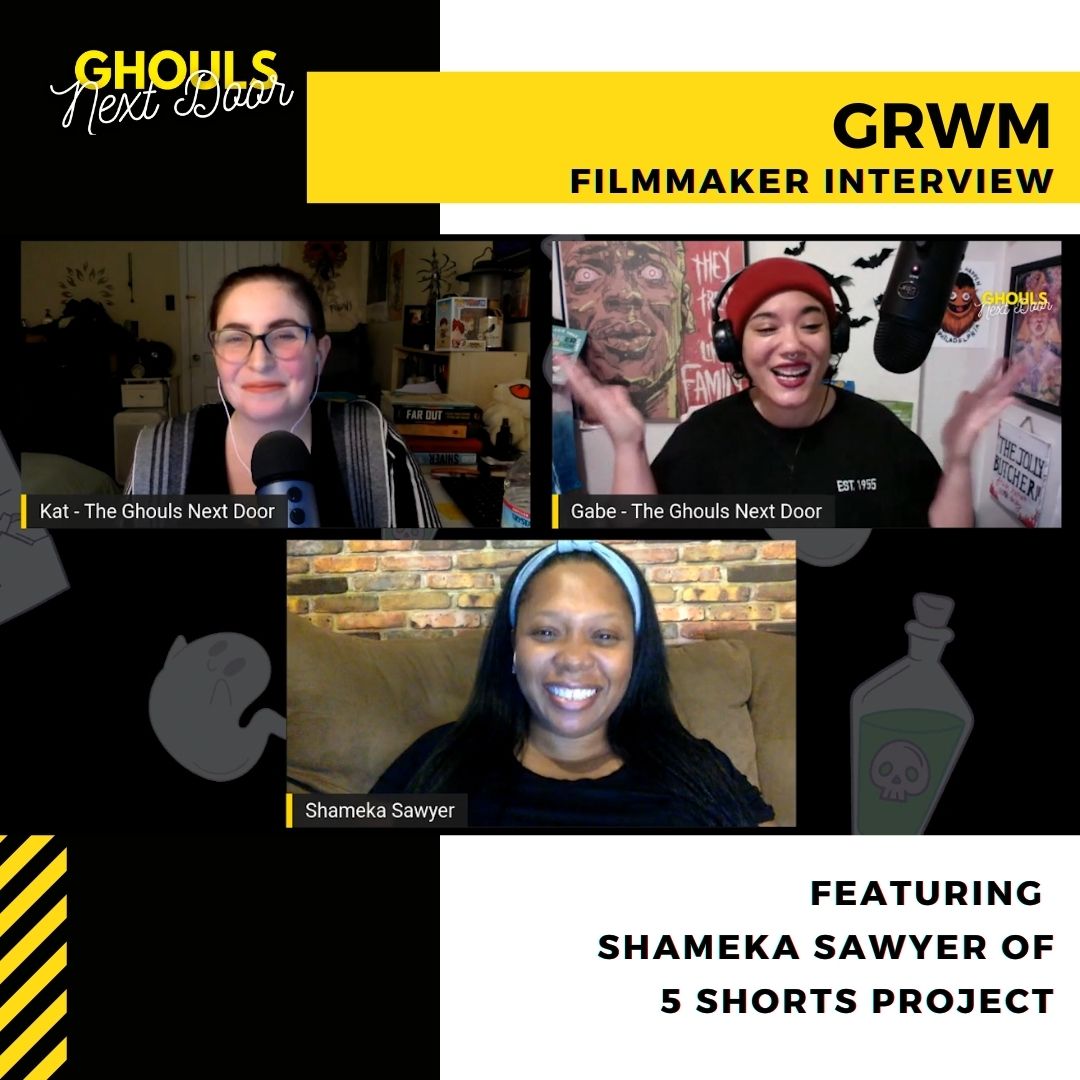 Ghouls chat with filmmaker, Shameka Sawyer about their social media short horror film, GRWM. Shameka is the creator of the 5 Shorts Project which helps local Philadelphians make movies! GRWM is an amazing film that tackles the horrors of isolation, imposter syndrome, code-switching, and the influencer lifestyle. 
Follow our Guest:
@5ShortsProject on Instagram & Twitter
Visit 5Shorts.org for more information.